Extreme Arresters
A photo collection of arresters located at extreme locations or extreme conditions

We would love to show hundreds of arresters from around the world that are located in such places. The term extreme is completely relative to the country or region in which it is located. If you have a photo of an arrester that is located in an extreme location or extreme conditions, share it with us and we will post it with credits to the photographer and manufacturer of the arrester. If you can show some evidence of the location that would be good, but not necessary.
Venezuela
Contaminated Arresters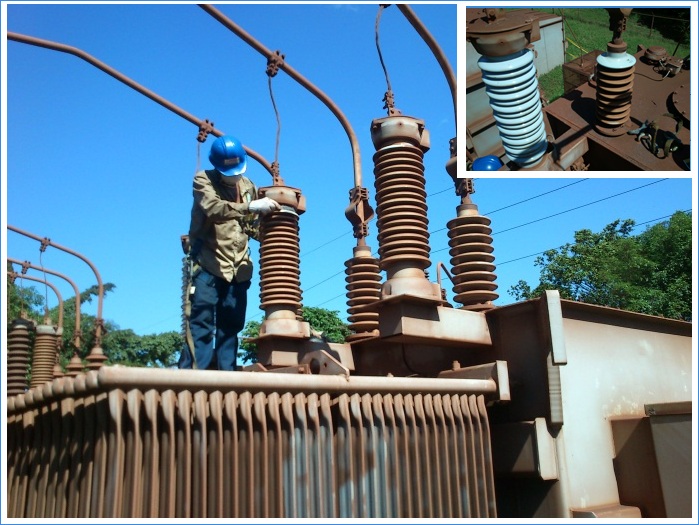 Photographer: David Hernandez
Date: April 2013
Comment: This extreme photo was sent to us by a reader in Venezuela and shows a person cleaning off the contamination generated by an iron ore facility. Insert in upper right corner shows a station arrester that has already been cleaned and a bushing that is in the process of being cleaned.



West Quoddy Head, Maine
West Quoddy Head Maine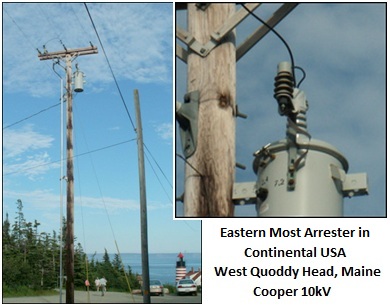 Photographer: ArresterWorks
Date: August 2005
Comment: Collecting extreme geographical points when traveling is one of our passions. It goes well with our desire to build an ever growing collection of power systems photos.



---